E-Learning
---
The educational platform of the Greek Network of Sodanet, hosts courses related to:

Data and Metadata Management
The Development and planning of research infrastructure
The methodology of quantitative and qualitative research
Data Analysis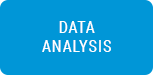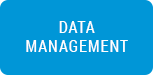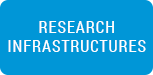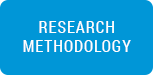 The e-learning platform is available here.

The lessons are available only in Greek.
In particular, the courses of the second category (b) , contain a detailed description of the theoretical framework underlining the subject matter of the course along with the research questions raised by the tutor. Then the tutor defines the concepts used within the theoretical framework and the research questions as well as the and how these measurement through the variables of the selected research surveys..
The statistical methods chosen are illustrated and presented in detail through SPSS syntax and / or SPSS. What follows is the detailed analysis of the results derived by the SPSS. Each course consists of four modules and each module is followed by a self-assessment test.
The courses already hosted at the E-learning platform are:
| | |
| --- | --- |
| Course Title: | The epidemiology of dependency of immigrants and Greek drug users. Considerations for therapeutic approach of different populations. |
| Instructors: | Katerina Iliou, Natalia Spyropoulou |
| Studies used in course: | "Investigation of different characteristics in epidemiology of dependency among immigrants and Greek users of toxic substances" |
| | |
| --- | --- |
| Course Title: | Gender and Representation in the Greek Parliament, 1996-2015 |
| Instructor: | Manina Kakepaki |
| Studies used in course: | DataBase of Greek MPs (1996-2015) |
| | |
| --- | --- |
| Course Title: | Descriptive Statistics and Hypothesis Testing |
| Instructor: | Vasilis Gialamas |
| Studies used in course: | European Social Survey (2nd and 5th wave) |
| | |
| --- | --- |
| Course Title: | Correlation and Regression Analysis |
| Instructor: | Vasilis Gialamas |
| Studies used in course: | European Social Survey (2nd and 5th wave) |
| | |
| --- | --- |
| Course Title: | Multivariate Analysis Techniques |
| Instructor: | Vasilis Gialamas |
| Studies used in course: | European Social Survey (2nd and 5th wave) |