If you wish to implement your own repository in Dataverse as well as data visualization applications, you can contact us here. Below,find some of our recent Dataverse, R and Geoserver implementations.

A) SODANET DATAVERSE IMPLEMENTATIONS:
Extended documentation and management on Dataset / Data Project Level
Extended documentation and management on File / Resource Level
Access levels and automatic empargo period per file.
Variable and Question Management !!!
Cube management & Pivoting.
Reusability of existing internal resources in Datasets / Data Projects.
Use of external resources in Datasets / Data Projects.
Graphical redesign and upgrade of frontend and backend environments
OAI-PMH Integration with Cessda Data Catalogue (Compliant with DDI 2.5 Profile - Basic Validation Gate / 22-11-2021).
Support of Cessda Controlled Vocabularies (CVs).
Support of Multilinguality.
Performance issues solved (cases with many variables, questions or resources).
Search issues: Solr 7.3 upgraded to 8.9, Stemming and Lemmatizer enabled for the Greek language / Search by variable.
Customization of DOI generation mechanism.
Export to Data Documentation Initiative 2.5.
Single Sign On (SSO) with other Sodanet Implementations.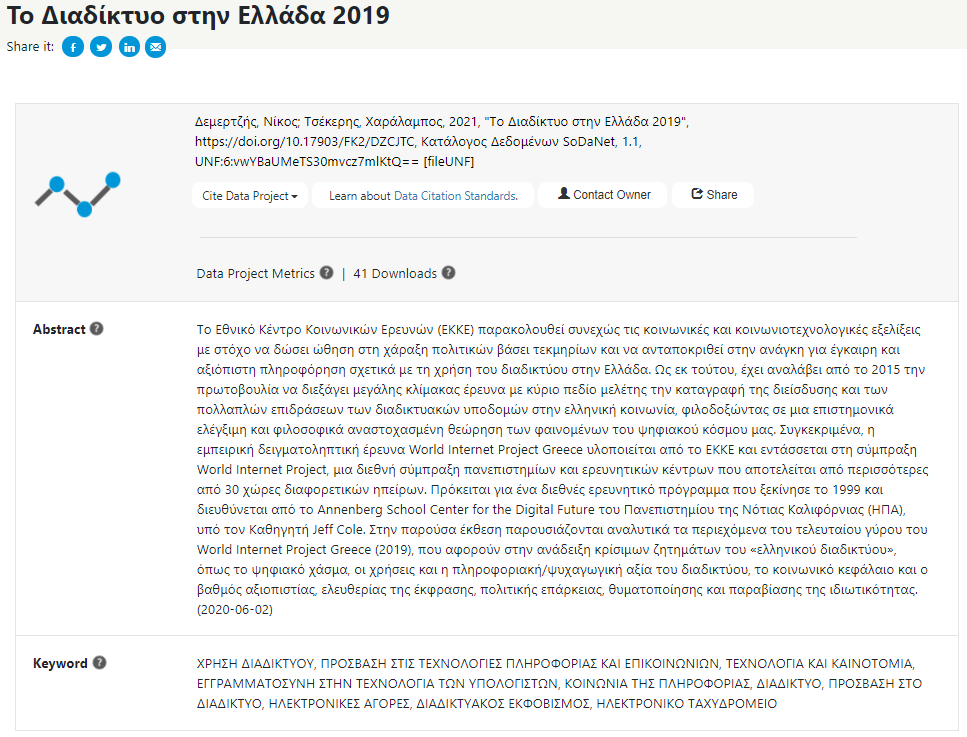 Image 1: Quantitative research data project in EKKE's SoDaNet repository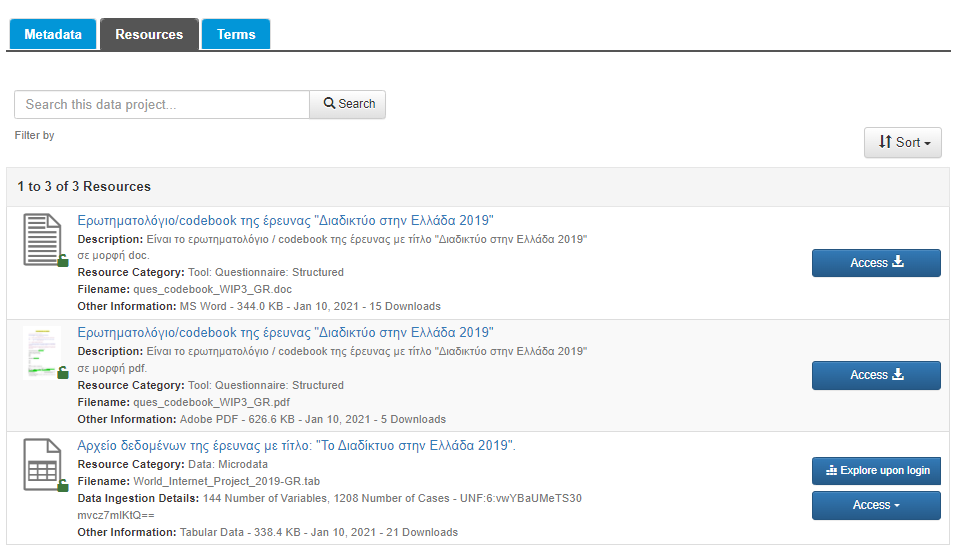 Image2: The resources of a quantitative survey data project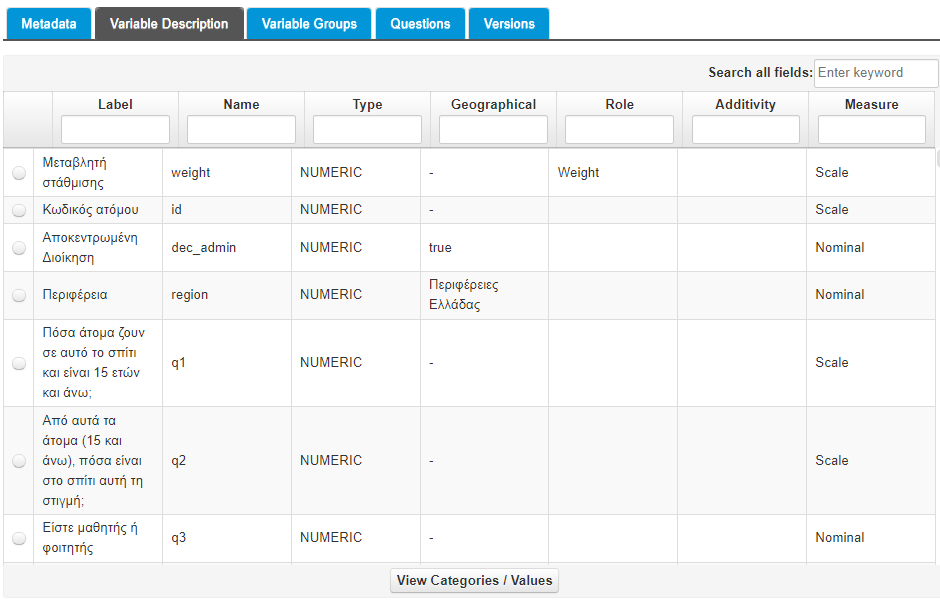 Image 3: The documentation of a resource at variable level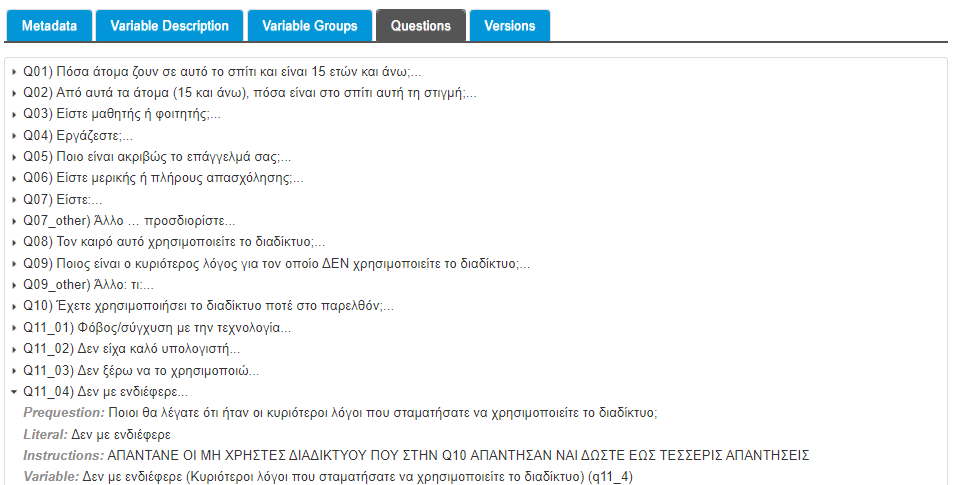 Image 4: The documentation of the questions from which the variables were derived
B) SODANET STATS & MAPS APPLICATION (R-SERVER / R- SHINY / GEOSERVER)
online statistical analysis.
online maps creation.
Image 5: Stats Application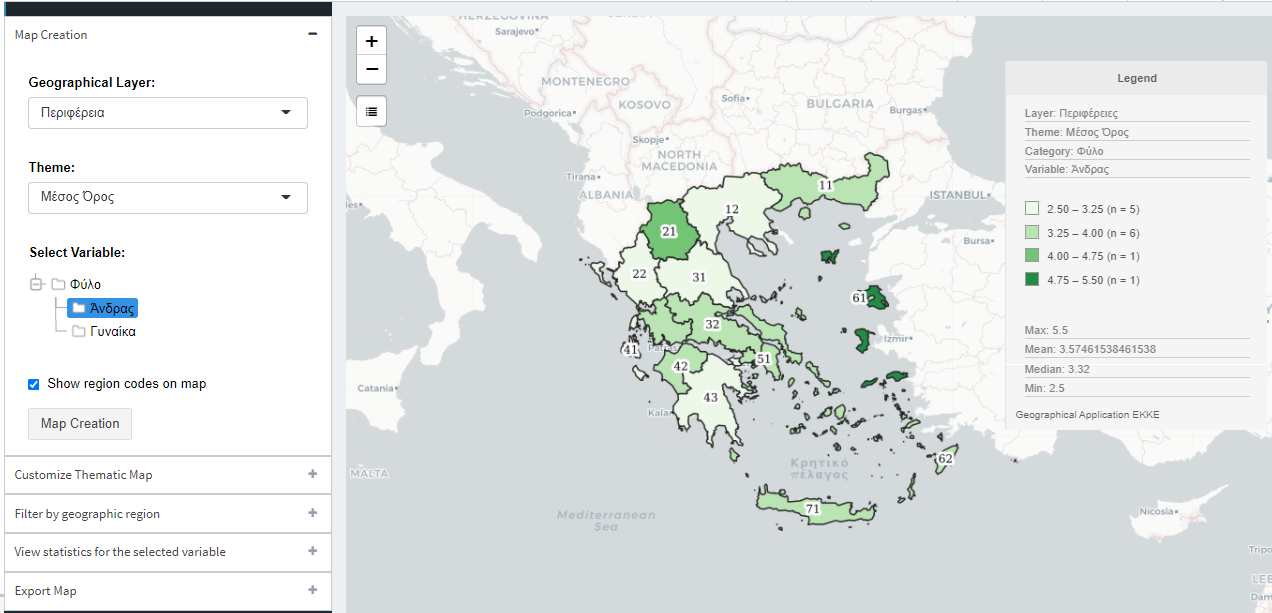 Image 6: Maps Application
Find more about Dataverse implementations here